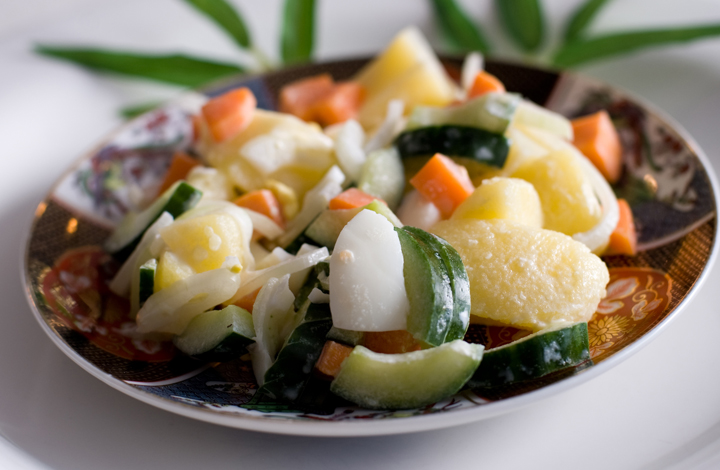 4 medium New Brunswick potatoes diced
1 carrot diced
Half of a seedless cucumber diced
1 small onion
1 egg
Salt and pepper
2 Tbsp of Mayonnaise
Boil the potatoes and carrot until tender but firm. Boil the egg in a separate pan. In the meantime, slice the cucumber and the onion very thinly. Sprinkle both with a little salt, and let sit for a while (10 minutes or more) until the vegetables exude their juices. Squeeze firmly to get rid of the juices. When potatoes and carrot are cooked, toss with salt and pepper and leave to cool. Peel the hard boiled egg and chop up finely. When the potatoes and carrot have cooled to room temperature, mix in the cucumber, onion and egg. Mix in the mayonnaise. Cover with plastic wrap and cool in the refrigerator until serving time (ideally at least one hour). 4 portions.
Print Recipe